July 26, 2020
Top 10 Food Delivery Apps In India
Food delivery apps have made life so much easy for the busy, stressed out urban Indian who'd instead order food on the phone then cook. Affordable, with a variety of choices, free home delivery, and other features, food delivery apps are gaining popularity like never before.
Statistics estimates a whopping 500 million mobile internet users in India till 2018. There is no denying the fact that mobile apps have emerged as our reliable partners for everything under the sun. From paying bills to ordering groceries on the phone, mobile apps have made our lives so much easier.
On-demand food delivery apps are not just convenient but also easy to use and offer attractive discounts and faster delivery. You need to download a given app from Playstore or App Store (For Apple phones). Register yourself, provide your details and there are several menus from various restaurants on the screen with attractive discounts. Browse them and then compare the rates on other food delivery apps and there you have it! Best of food delivered to you at the most competitive pricing. This trend is hugely popular in cities like Bangalore, Pune, Delhi, Gurgaon, Hyderabad, Chennai and Mumbai.
So we decided to list the top food delivery apps in India that have made restaurant food easily accessible to you within the comfort of your homes. Browse on!
Have a look at Best 10 Food Delivery Apps In India for 2020
1. Zomato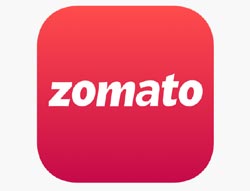 It is unlikely that a food lover's phone won't have the Zomato online food delivery app. The app was launched in 2008 by Deepinder Goyal and Pankaj Chaddah. It started with providing reviews and information about restaurants and gradually natured into online table reservations and online food delivery. It is already operational in 24 countries across the world. Zomato aspires to be your online food delivery partner no matter which part of the world you are.
Zomato has brought together big and small restaurants filtered by your GPS location on a single platform for the benefit of the consumer. The menus are scanned and uploaded, and you can also get reviews from people who have had previous experience with the place. Add attractive deals to the equation, and you have in your hand the power to choose basis your personal preference, reviews and ratings, and price benefits. No wonder it is a highly popular food delivery app across most cities and Tier B towns. Available both on Android and iOS, Zomato also offers both cash on delivery and online mode of payment and also provides live tracking of the order.
Installs: 100,000,000+
Rating: 4.2
Reviews: 4,226,988
2. Swiggy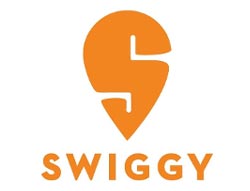 Based in Bangalore and operated by Bundl Technologies Private Limited, Swiggy was founded in 2014 by Nandan Reddy, Rahul Jaimini, and Sriharsha Majety. They started their journey with food delivery in Bangalore. This hyperlocal food delivery app currently operates in 25 cities in India and has about 40000 restaurants in its network. Swiggy has established a reputation for itself in the online food delivery space in a short span.
You can search by cuisine, restaurant, location and check the reviews and ratings before placing your order. Live-location mapping is enabled for Swiggy users to track the delivery guy. They also have a feature called Swiggy Pop wherein single-serve meals can be ordered with just a tap and for prices as low as Rs. 50. This feature enables one to order food for an only person without worrying about wastage and eliminates the hassle to order unnecessarily to fulfill the minimum billing condition. With no restrictions on the billing amount and quick and prompt delivery, Swiggy is leading the list of players in the online food delivery domain.
Installs: 10,000,000+
Rating: 4.2
Reviews: 1,752,366
3. Uber Eats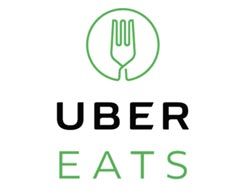 Previously stylised as UberEats, Uber Eats is the subsidiary venture of Uber Technologies that owns the popular cab service provider Uber and is headquartered in San Francisco, California. The food delivery chain was launched in August 2014, and the app is available on Android and iOS both. Uber eats operates in 1000+ major cities and various countries around the world. It instantly became a popular food delivery app in India because people associated it with the same emotion as they associate their cab service.
Uber Eats also allows you to choose from several restaurants basis price, cuisine, restaurant and delivery time. Relish quality food delivered at your doorstep quickly with Uber Eats. You can pay as cash on delivery, by net banking, wallets and other credit and debit cards from your phone. Getting food from your nearby restaurant and hailing a cab has never been easier than this.
Installs: 50,000,000+
Rating: 4.2
Reviews: 1,026,686
4. FoodPanda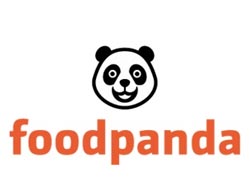 Headquartered in Berlin and founded in 2012, Foodpanda is operational in 40 countries and territories across the world. It arrived in India in 2013 and has been striving to live to its motto of 'making online food ordering fast and easy'. With a 10000+ restaurant base in India, it offers dozens of cuisines from these restaurants across hundreds of small and big cities. You can rely on food panda for getting your breakfast, lunch, and dinner delivered at your doorstep. Late night cravings is no more a problem.
Foodpanda also offers attractive deals and discounts on online food ordering. Features like live location tracking, online and COD payment methods, it aims to provide delicious food at amazing prices and quicker delivery for its users. The app is available for both iOS and Android users and using it is pretty straightforward.
Installs: 10,000,000+
Rating: 3.3
Reviews: 188,978
5. Domino's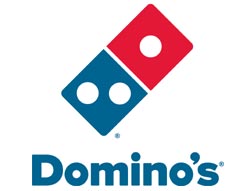 Domino's is very well known in India's food space as the ultimate pizza restaurant and rightly so. If you are in the mood to have a pizza with some pasta and sweet cakes to go with it, then Domino's online food delivery app should be on your mobile. Available for iOS, Android and Windows mobiles, the Domino's ordering app provides an easy way to order your favorite pizza from the brand without having to go to the restaurant and wait in queues.
The most attractive feature is the coupons that Domino's offers to web and mobile app users when ordering their food. You get the cheapest and best rates on online ordering from Domino's app. Domino's guarantees delivery in just 30 minutes. Secure payment gateways, order customization to have your food your way and easy user navigation and experience are some key features that you experience when ordering food from Domino's online app.
Installs: 10,000,000+
Rating: 4.4
Reviews: 463,084
6. Travelkhana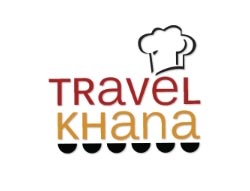 Traveling on a train but wish to have something great to eat? Do you hate the food that you get during your journeys on the trains? If you'd like to order something delicious while you are on the wheels, then download the TravelKhana App available on both iOS and Android. TravelKhana is currently catering across more than 250 stations and in more than 4000 trains as of now – all you need to do is provide your train/PNR details, berth number, the station at which the food needs to be delivered and opt desired payment method like cash on delivery or pay online.
TravelKhana is a unique food delivery app in India for trains. The company is situated in Noida. Founded in September 2012 by Pushpinder Singh, this app aims to provide railway passengers with a variety of choices of meals from various restaurants near their stations. With 1200 vendors already on TravelKhana, IRCTC has also recently tied up with this unique food delivery in trains startup.
Installs: 1,000,000+
Rating: 3.7
Reviews: 34,182
7. Faasos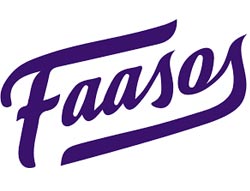 Incorporated in 2011 by Kallol Banerjee, Jaydeep Burman, Faasos operated on the vision of 'food on demand' concept catering to the urban foodie who doesn't necessarily have hunger pangs for just 3 times a day. Operational in 15 cities in India, Faasos is headquartered in Pune and is one of the leading food delivery apps in Pune.
Faasos is primarily a boon for people who feel the food is an anytime, anywhere needed. You can choose from various cuisines, depending on the type of food you want- breakfast, brunch, lunch, dinner, snacks, desserts, etc. The user interface is simple to use, the usual payment methods are available, food customization is p, and you get attractive deals and discounts when ordering from Faasos. You can download the app from Playstore or Appstore. Get ready to curb hunger pangs and untimely cravings anywhere and anytime with Faasos.
Installs: 5,000,000+
Rating: 4.1
Reviews: 115,575
8. Box8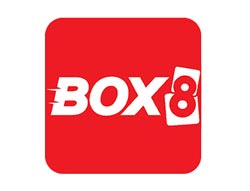 Launched in 2014 by Amit Raj, Anshul Gupta, Box8 food delivery online operates on the 3 pillars of desi taste, tech, and logistics to provide a delicious, convenient and delightful experience to its users. Box8 operates in 4 cities currently, Bangalore, Pune, Gurgaon, and Mumbai. Box8 controls all aspects of their supply chain- right from sourcing their own ingredients, to preparing and packaging your food till the last mile of delivering it to you.
They offer food delivery till one is in the night, so if you are someone who wakes up with terrible hunger pangs in the middle of the night, you can now rely on Box8. Box8 guarantees delivery of your food within 38 minutes, fresh and piping hot to enable you to have an enjoyable and delicious experience. Usual methods of payments are available, and amazing deals are always up for grabs.
Installs: 1,000,000+
Rating: 4.4
Reviews: 56,620
9. FreshMenu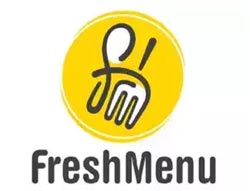 Founded in 2014 by Rashmi Dogra, FreshMenu has emerged as a popular daily food ordering mobile app wherein you can schedule delivery of healthy and tasty meals to your desk or homes prepared by the finest chefs. Currently operational in Bangalore, Mumbai, Gurgaon, and Delhi use fresh ingredients to prepare a daily menu that is ever-changing and ever-evolving. This way, you keep on getting new foods to try every day.
FreshMenu also offers live order tracking, meal customizations, convenient checkout options all in an easy to use and navigate the app. However, to order from Freshmenu, you may find it is better to schedule the food you want to get delivered as they quickly get stocked out! That's an indicator of how popular their meals are.
Installs: 1,000,000+
Rating: 3.8
Reviews: 37,906
10. Pizza Hut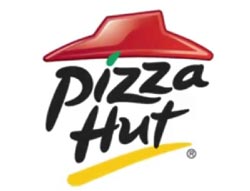 The brand is popular for its wide range of Pizzas and pasta, along with delicious side dishes and desserts. Pizza Hut mobile app offers tasty food delivered to your doorstep with prompt delivery. Launched in India in 1996 with a single restaurant in Bangalore, it now has grown in leaps and bounds but still serves the tastiest pizzas in town. Affordable prices and an excellent range of foods to choose from, Pizza Hut online food ordering app should be there in your mobile if you are a fan of wonderfully made spoilt for choice pizzas, pasta, appetizers, desserts, and beverages.
Make your pizza nights special by placing the order in advance. You can place an order seven days in advance if you wish to avoid last-minute juggling around. The fast and quickly operational mobile app, Pizza Hut online delivery app is committed to providing you the best of service every time.
Installs: 500,000+
Rating: 3.1
Reviews: 2,458
So this is the list of best food delivery apps in India- which has made the process of getting delicious food delivered to your doorstep easier than ever. Tell us your favorite!